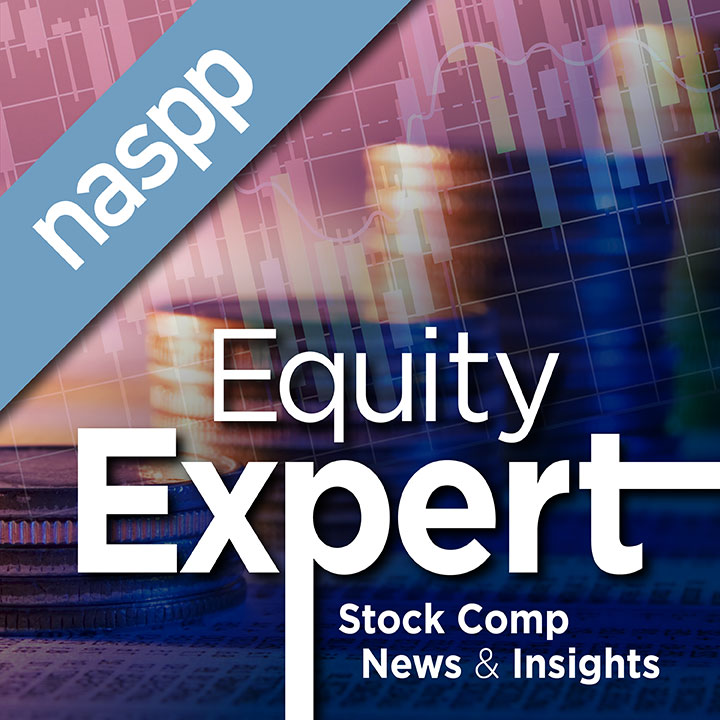 The NASPP Equity Expert is the go-to podcast for stock plan professionals of all practice areas. From administration to accounting to compliance, it's your opportunity to hear first-hand from the NASPP's in-house experts and guest thought leaders on topics you need to know.
So join us for honest takes on the latest practices and trends, breakdowns on what new regulations mean for your company, and lively conversations on the joys and challenges of working in this unique and often dizzying world of equity compensation.
Hot Topics for 10b5-1 Plans

September 20, 2017

Hot Topics for 10b5-1 Plans with Josh Shek from Morgan Stanley and Stephen Giove from Shearman & Sterling.

5 ESPP Myths

November 24, 2014

Emily Cervino of Fidelity walks us through some of the common myths surrounding employee stock purchase plans and provides counter-information on why companies should consider an ESPP.

Interview with Paz Dizon

July 10, 2014

Paz Dizon, a veteran stock plan professional, talks about her years working on the issuer side of equity compensation. What has she learned? What advice would she give to others new to the industry? Listen to find out!